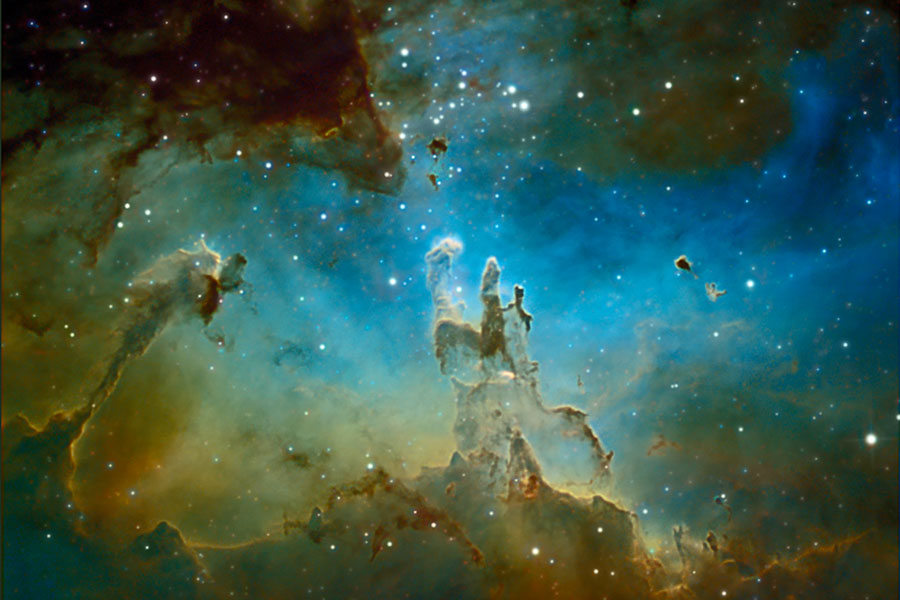 For your entertainment and edification, this recent image from Astronomy Picture of the Day: The Eagle Nebula star forming region. What a great sight this would be from the viewport! (Though, as with objects seen through a telescope eyepiece, the real thing is doubtless less vivid but more magical than this composite image.)

In the astronomy news, Sky and Telescope reports on possible evidence of 'midsized' black holes, one of which may be in globular cluster M54. Which, as it turns out, may be not just one more of our own galaxy's globular clusters, but perhaps the nucleus of a dwarf galaxy in the process of being torn apart by its overly close relationship with the Milky Way.

And don't forget this week's Star of the Week, Rho Aquilae.